Most people get to work in their land-based vehicles. That isn't always the case for me, especially since most days I am going to an airport anyway. It is a pretty special thing to have an airport greet you as the sun comes up in the morning and you embark into the air, defying gravity, on the way to start your day.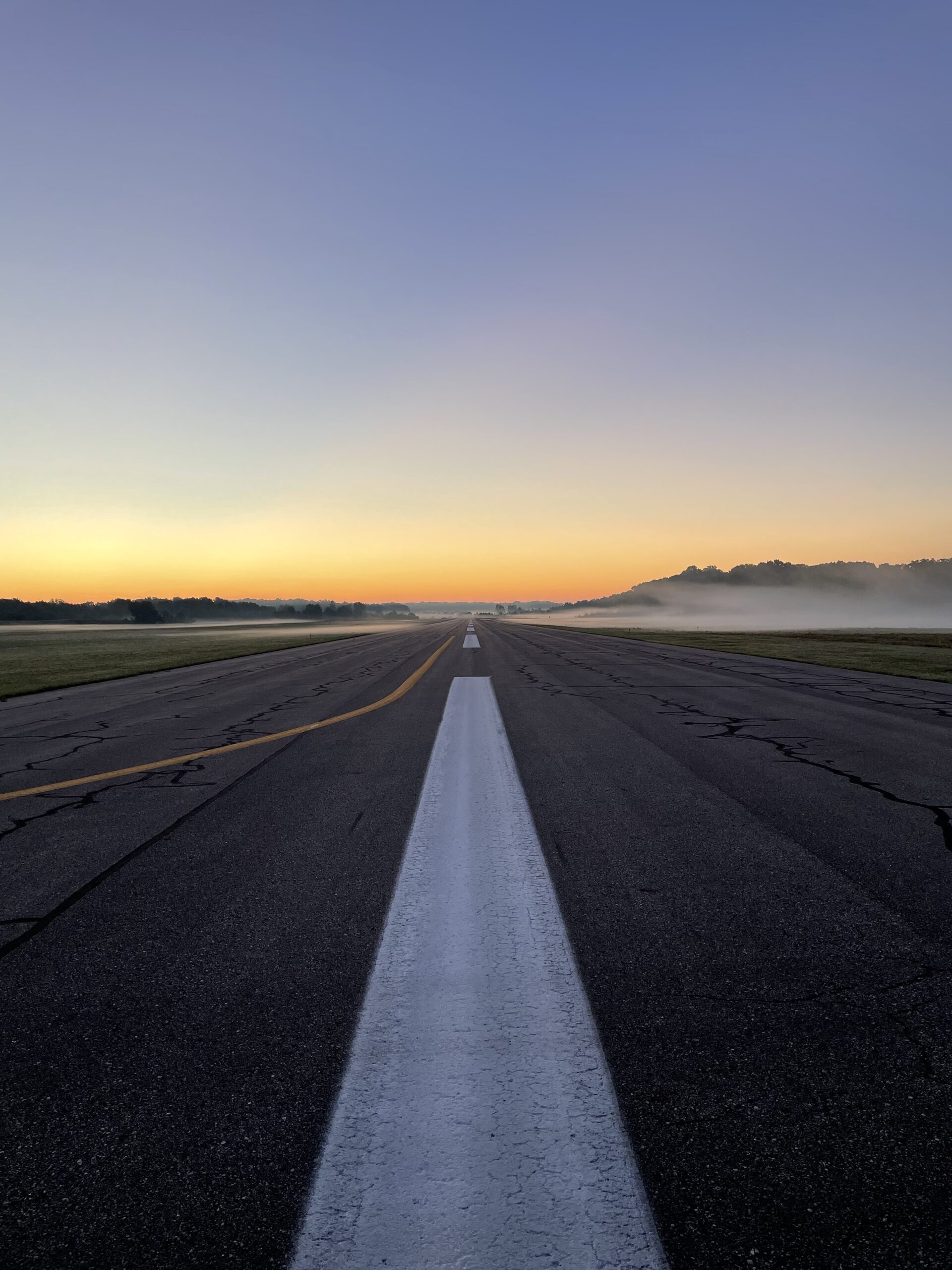 The view from Charlie is a pretty special one on a clear, calm morning such as this. I can't help but marvel at how calm and smooth the morning was. Even in this 75-year-old Stinson, the flight was largely hands-off as I worked through my first cup of coffee enroute.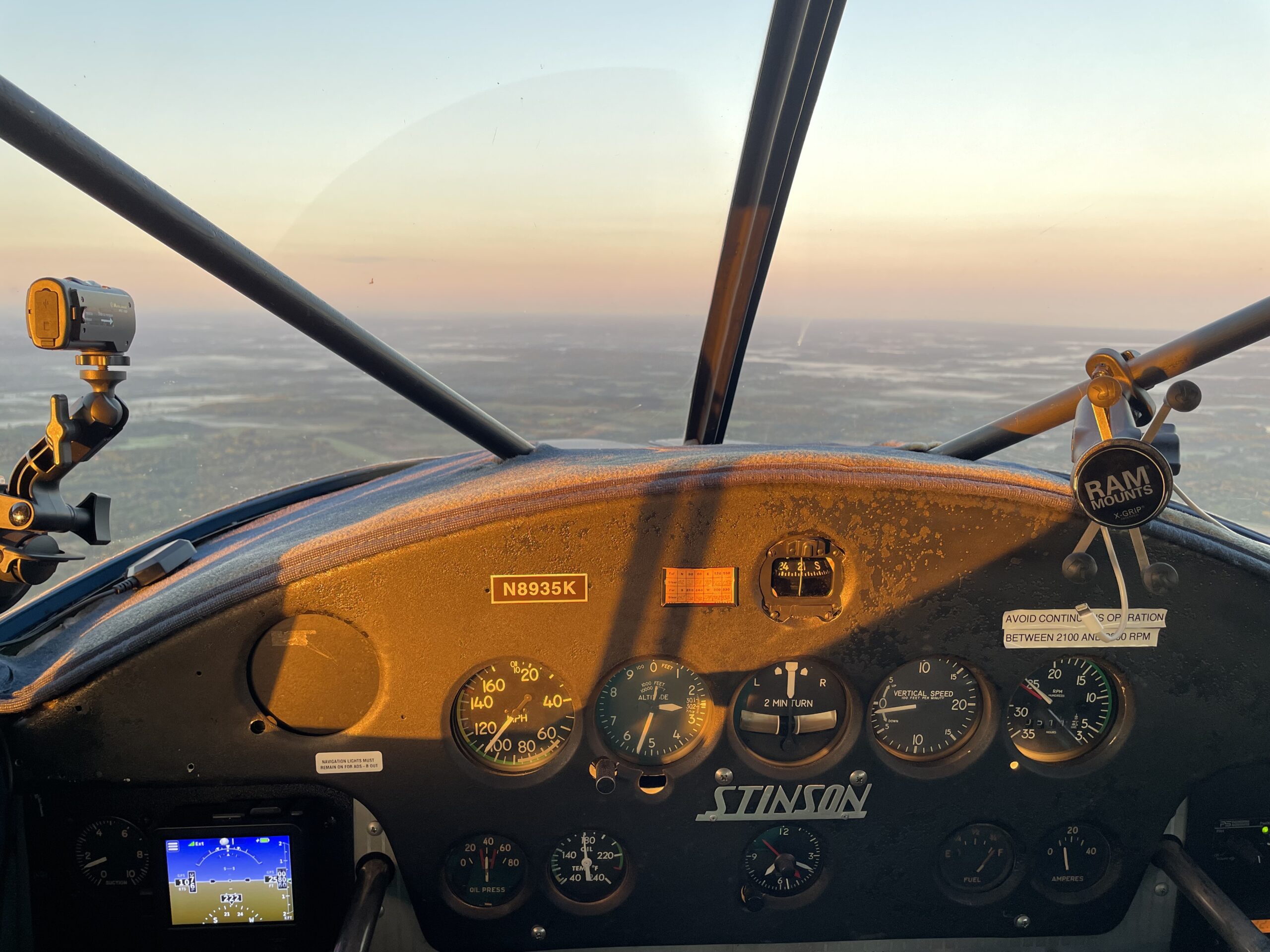 Thanks to Charlie for the great ride to work today! There are certainly worse ways to get to work.