I like looking at pilot certificate data. Those of you that read this blog probably already know this. But what about mechanics?
Airplanes don't fly, at least for long periods of time without mechanical attention. Our pilot population is aging, declining, and changing; so is our mechanic population.
A starting point might be to look at the total number of "mechanic certificates held" as a measure of how many are out there.
The graph below shows some data here that does indicate that in a general sense we have less mechanic certificates held now than we did going back to 1999. We are somewhere around 30,000 less mechanic certificates held than at that time.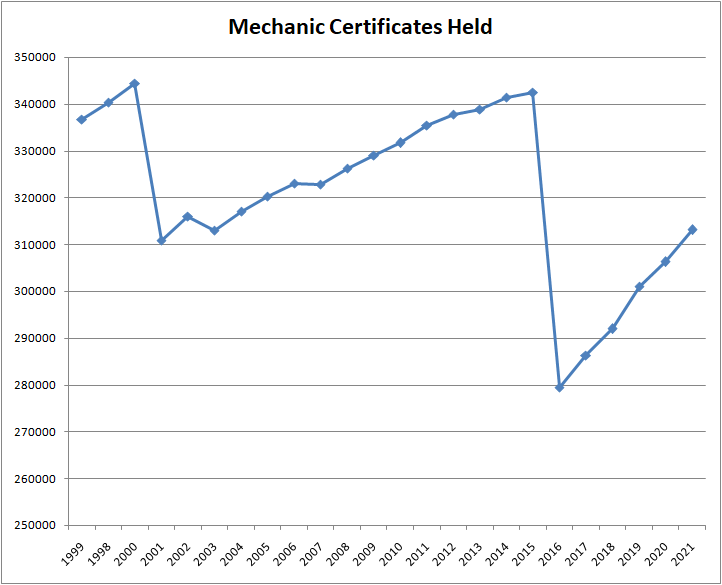 This chart however in some ways drives more questions than it answers. Sure, if we look at 1999 and 2021 comparatively we see that there are less certificates held in 2021. But we also see some big dips and then climb backs of numbers of certificates held. Certification process seems to be the explanation for the big drops (changing in timing and process for maintaining IA certificates – that require renewal). So, the gist is that isn't as big a worry as the chart might initially indicate, but anytime we see a bunch of people drop out of certificate, even for administrative reasons, it generally results in less of them "becoming recurrent" again. Continue reading →