Involved in flight training in the United States and feel like it has been a super busy summer? You aren't alone.
This year has felt very busy for many flight training providers, instructors, and pilot examiners around the country.
There is a reason for that. It's because it has been very busy. For those of you who know me and read my blog, I like to find data points that help us give indicators about what is happening in our industry. One of those data points is the volume of FAA practical tests that has been given over time for pilot certification.
In some recent data shared with me, I have been able to continue the comparison of this year in 15-day increments compared with last year.
While one might initially think 2020 would have a reduced number of FAA pilot certification events with the effects of COVID-19 in the United States, what we are seeing is actually certification activity that over the period of time is largely on par with 2019 events.
In the following table, we can see an initial decrease in certification events during April and May, but from that point, events have actually been increased compared with the previous year.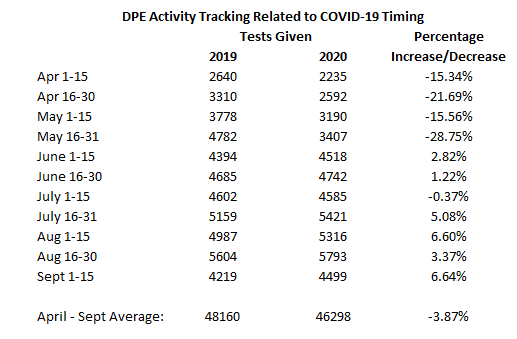 What we see from this data is that on a year-to-year basis for this period we are actually only down 3.87% for total pilot certification events. Continue reading →