We all know that airline passenger travel and overall airline flight operations have declined significantly during the effects of COVID-19. What we don't know is the overall long term effects on the aviation industry that will be lasting, and potentially, problematic.
I can't postulate all of the effects, but I do want to tie together a few data points and bring awareness to one potential challenge we are going to need to address if (when) traffic volumes again increase. This is the concerning decrease in the production of ATP certificates that is beginning to show itself.
First, some background.
When the changes to pilot qualifications were made (resultant from the Colgan crash) that required a pilot to have an ATP certificate for any FAR 121 carriage flight operations, and the requirement of the ATP CTP course was implemented to be eligible for an ATP certificate, the game changed. As a result of these changes, the vast majority of ATP certificates in the United States began to be issued at regional airlines due to the costs and complexity of providing this ATP CTP course. In effect, we made our ATP certificate production dependant on airlines needing more ATPs.
That isn't the case currently. So they aren't producing them in any quantity at this time.
Here's why.
In a recent Airlines for America "Impact of COVID-19: Data Updates," two slides really tell the story.
In the first, we see that overall worldwide (and domestic) departures of airline flights has dropped significantly. With this decrease in demand, the need for pilots has similarly decreased. Airlines are adjusting their operations accordingly, and simply, we don't currently need as many pilots.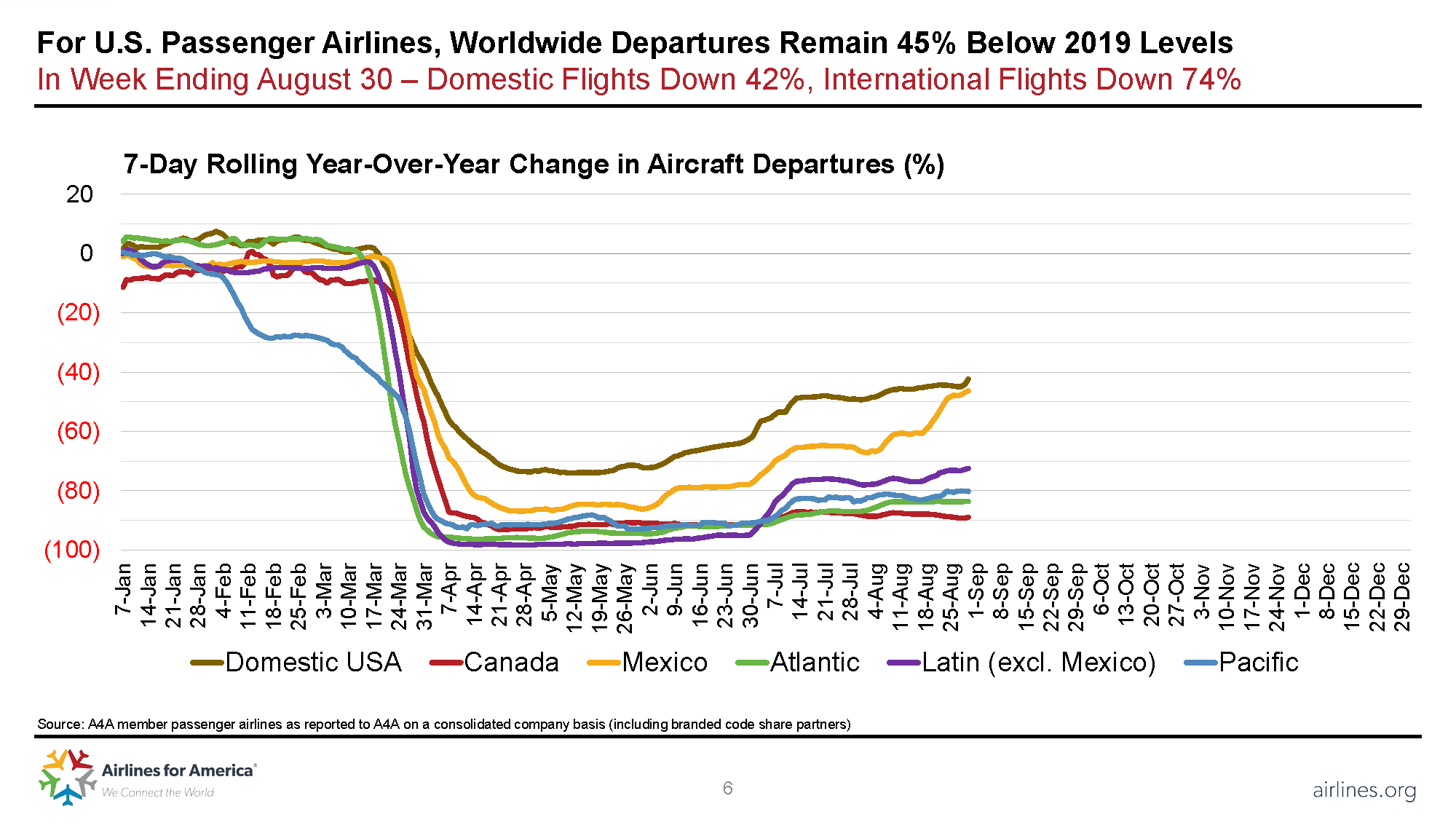 Source: Airlines for America – https://www.airlines.org/dataset/impact-of-covid19-data-updates/#