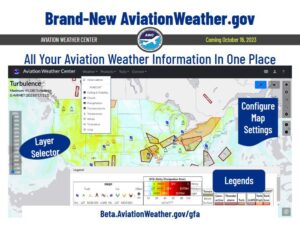 Looking for improved aviation weather information before you fly? The soon-to-be updated AviationWeather.gov combines all your weather information into one place, the Graphical Forecasts for Aviation (GFA).
The GFA holds a plethora of weather data all in one customizable map. Click any of the links in the weather drop-down to open the GFA.
Check out https://beta.aviationweather.gov/gfa/#obs to see how this will look and what new tools you will have!