The broker or even the last owner may have no idea if there are any title liens on an aircraft. In many cases I have seen aircraft title searches turn up old liens that were either incorrectly or never cleared by a lending institution well in the past. In some cases the bank that held a loan and a lien on an aircraft may no longer be in business or may have been bought out by one or multiple banks over time. This can make getting a clear title to an aircraft challenging. It is less of a concern for completing a deal if a buyer is paying cash for it, but in that case it also won't clear the previous title. The FAA won't stop the sale of an aircraft because there is a historic lean that hasn't been cleared, and a closed bank from 1972 isn't going to come after you as the new buyer to pay off someone else's incorrectly cleared loan, but it can hinder your ability to finance the aircraft or sell to a future buyer who might want to do the same. Many title companies work with aircraft records and can help you ferret out any old title liens. Clear this up prior to the purchase or be willing to do it after the purchase to avoid paperwork hurdles.
While these are some important considerations, there can be many reasons to walk away from aircraft. Don't be afraid to do that during a buying process. You may be willing to accept added costs and take the risk if it really is the airplane you want, but take those risk only with full knowledge of for what you are signing up.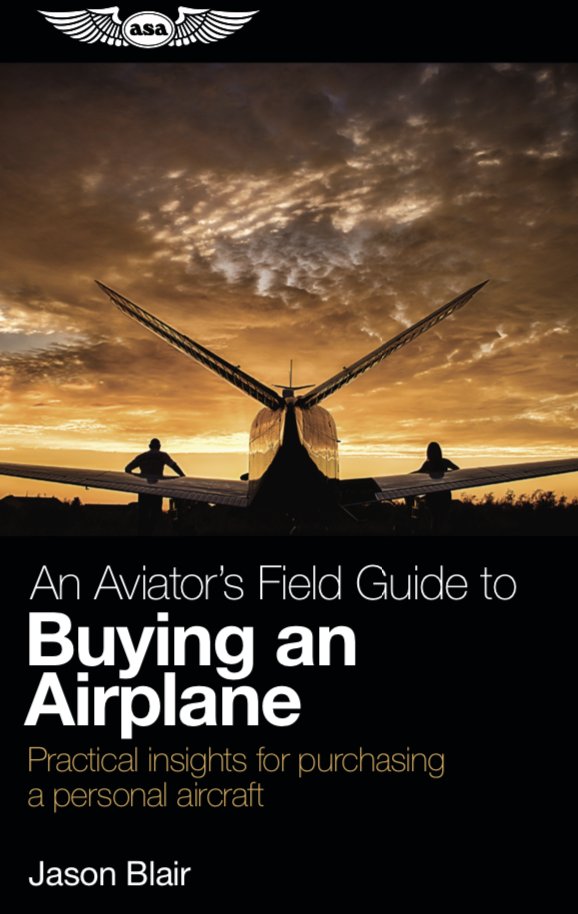 Want to learn more from practical experience
about buying your first, next, or additional aircraft?
Check out the new book from ASA, by me, Jason Blair,
An Aviators Guide to Buying an Aircraft by clicking
the book cover to the right or by clicking here.