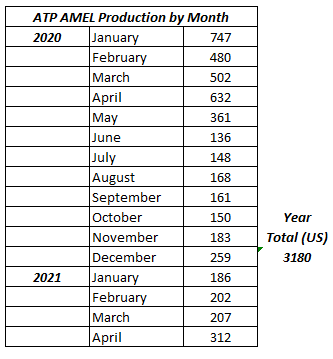 Some things you just can't get back. Like time. And time is what it takes to train pilots.
About mid-way through 2020, as the country managed its responses to COVID-19, most regional airlines stopped hiring new pilots due to reductions in the need for pilots as airline service needs were significantly reduced. Without an actively flying public, fewer flights were needed, and that meant fewer pilots were needed. Most of these pilots were put on reduced hours or even given time off.
While our country is beginning to return to some higher volumes of flight activity, we still haven't reached the same production level of ATP certificates that we were seeing approximately one year ago at this time.
When we look at the numbers month-to-month in 2020 and this January, we see that by May and June the production levels of ATP certificates had dropped precipitously. Continue reading →