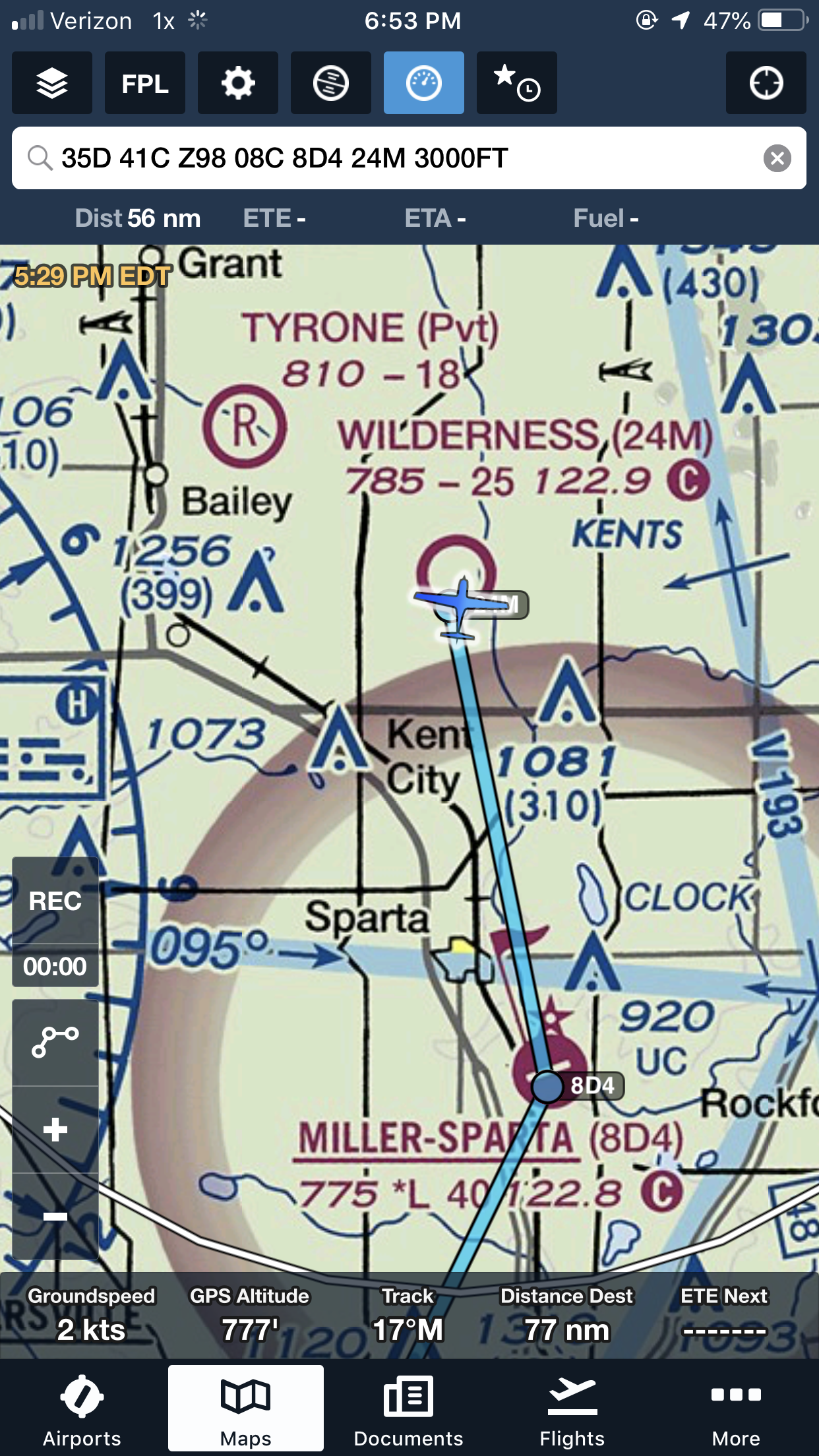 Sometimes, it's better to put a plane on the ground.
It can be a hard decision, but on a recent Friday it was the exact right decision.
Flying around for the afternoon with a friend in Charlie, we found ourselves near a beautiful grass strip (24M) northwest of Grand Rapids, MI when we experienced a loss of power.
It wasn't a big loss, only a couple hundred RPM. But Charlie just wouldn't push full power anymore.
She was still running smooth and a quick check of carb heat and magnetos showed no change. But something just felt wrong. So, being by an airport, we made a landing and gave it a little more run up on the ground to try to see if anything else could be identified.
It couldn't.
Getting late in the day and with no problem solution immediately available, we started calling friends for a ride back home after deciding to leave Charlie for at least one overnight of camping at a new airport.
While we waited for a ride, we were greeted by a resident of the airport who was extremely helpful, even getting Charlie a spot in a hangar on the field the next day for us as I worked to get back to Charlie with a mechanic to see what we could find. Aviation really is a pretty special community. When someone needs help, I have with extreme rare occasions not found it readily offered when available. Continue reading →