It is far too early to tell a great deal from FAA data available, but with a little help from some data shared with industry members from a couple of FAA offices, we can certainly see that the impact on practical test due to COVID-19 has slowed, and also may be showing recovery from the effects of COVID-19.
One early indicator that has been shared is the tracking of FAA practical test activity as it is delivered by FAA DPEs.
It is a short comparison, but if we look at the overall volume of DPE issued practical tests, and compare some of the same date periods from 2020 to last year, 2019, we see an obvious decrease in the number of tests conducted. Worth note, the data here is somewhat limited and I am providing what I have, so full comparisons may not be available that tell the full year-to-year story. But even with that said, some indications and trends that at least tell part of the story seem to be evident.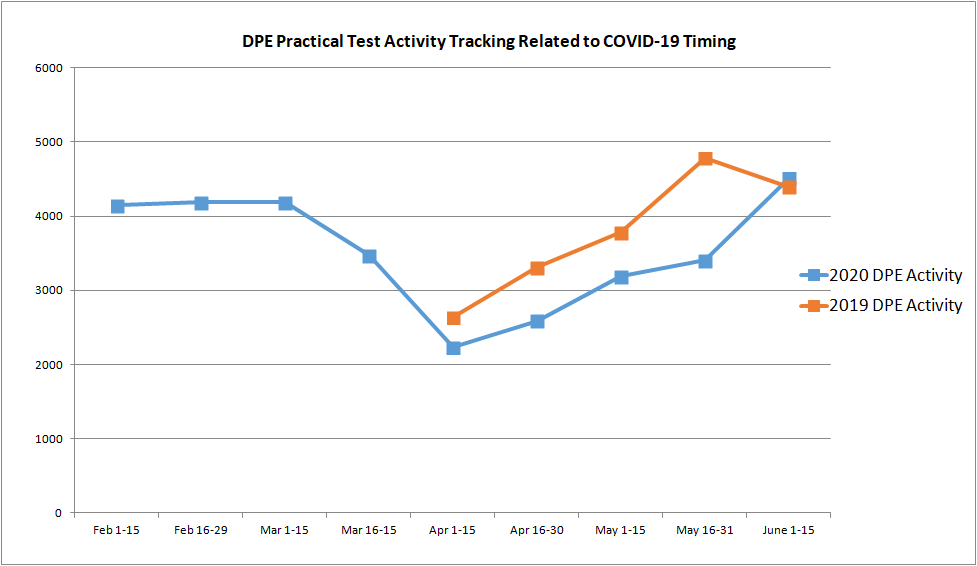 The chart above shows an obvious drop in testing volume in 2020 compared to the first part of February moving into March and April as the United States experienced nationwide shutdowns and restrictions. Continue reading →