Have you earned a phase of FAA Wings this year? If you did a practical test with me, you probably did. And whether it was on a practical test with me, another DPE, or you earned a phase of FAA Wings through the FAASafety Program in any other combination of ways this year, you are eligible for entry into a sweepstakes.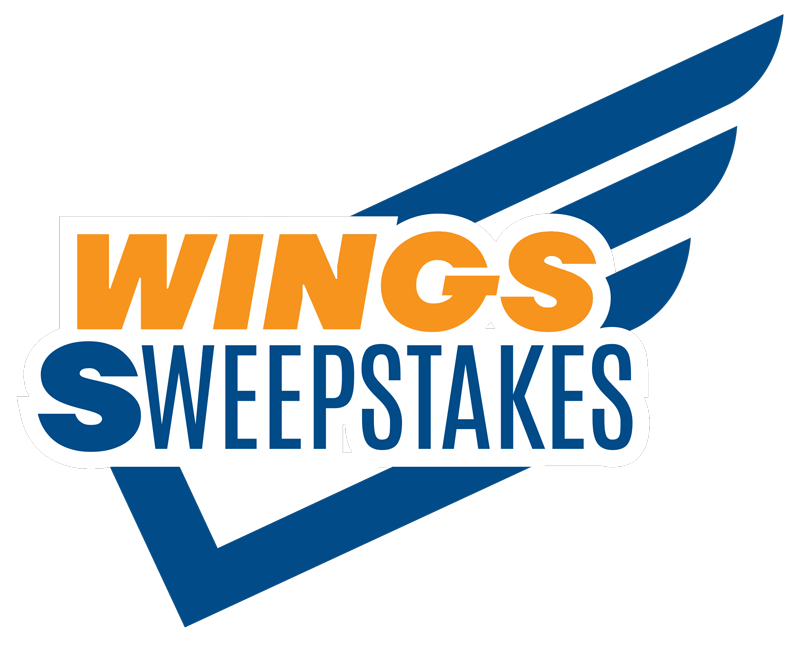 Today is the last day you can validate your credit to get your entry. Log into your FAASafety.gov account today and make sure you complete your sweepstakes entry.
The WINGS Industry Network (WIN) administers the Paul and Fran Burger $50,000 sweepstakes designed to provide a cash incentive to aviators who complete the FAASTeam WINGS Pilot Proficiency Program. WIN offers a chance to win one of ten awards in the annual $10,000 contest. To be eligible, pilots must complete a phase(s) of WINGS, and CFIs must validate phase(s) of WINGS.
If you do this by the end of today, 12/31/22 you get a chance to win real cash!
You can enter the sweepstakes in the Team Member Rewards
section of the "My WINGS" page at FAASafety.gov.
For more information on the sweepstakes and to learn about the mission of the WINGS Industry Network, visit www.wingsindustry.net.
---
How to I get credit and enter you might be asking?
Well, it's easy.
To get credit and enter, go to FAASafety.gov and click on "My Wings" first.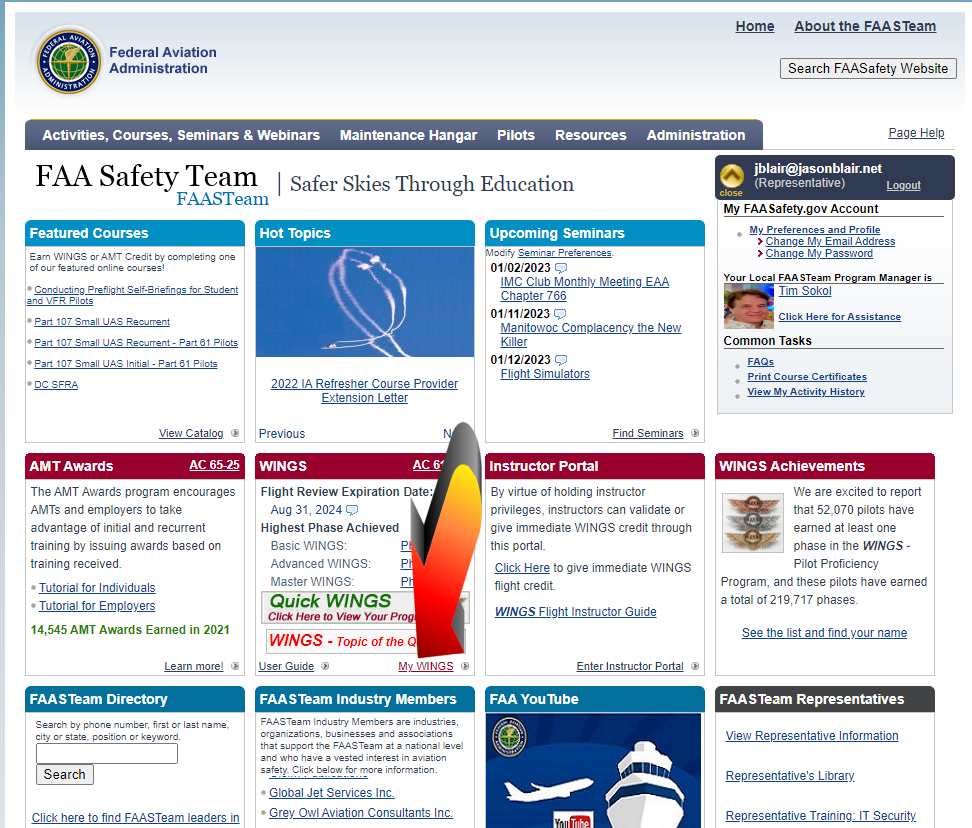 Then, click next on "Claim Reward"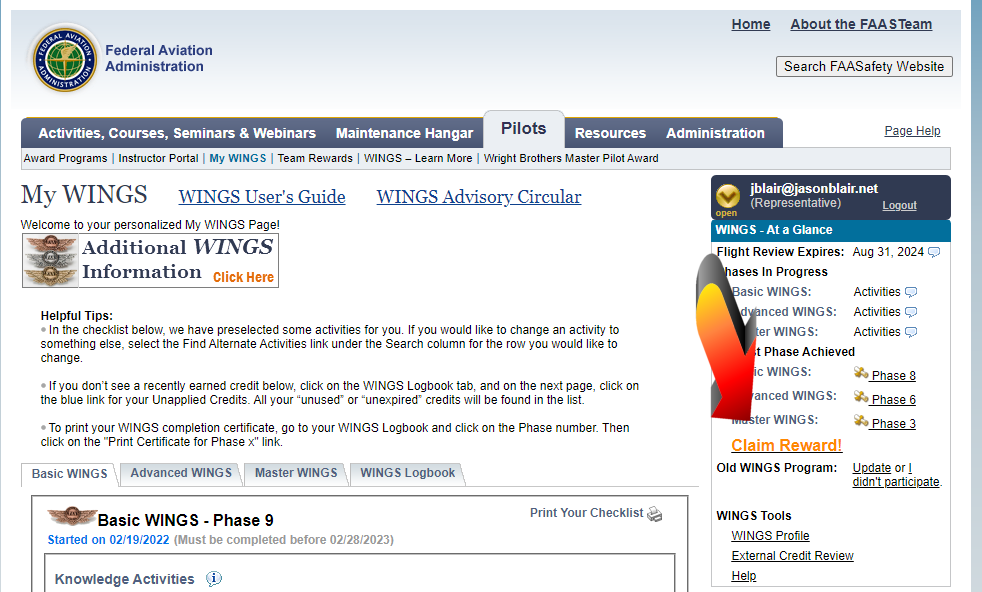 Lastly, select the WIAC sweepstakes to enter and click "Send".