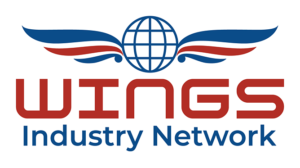 The Wings Industry Network has released a new application that makes it easier to issue, request, and administrate FAA Wings Credit in the FAA Safety Program.
CFIs, DPEs, and students can access this site at https://www.ezwings.net. You create an icon on your Home Screen in iOS or bookmark it as desired.
Here's a list of E-Z WINGS highlights;
– Student Activities – NEW – first time ever and very exciting!
– Every Category and Class included
– All Initial / Add-on Certifications Included
– Organizational Activities Option – checkout the CAP activities
– Request Credit Option
– Validate Requested Credit Option
– Give Credit Option
– 99% of activities are for a phase of WINGS
– Total of 198 options
– Simple, intuitive, quick access
Coming in future versions;
– APIs to faasafety.gov for better user experience
– Endorsements: high-performance, tail-wheel, complex, high-altitude, winch-tow, etc.
– Type ratings
– In-person seminar credits – no email address to collect and enter
– And more!