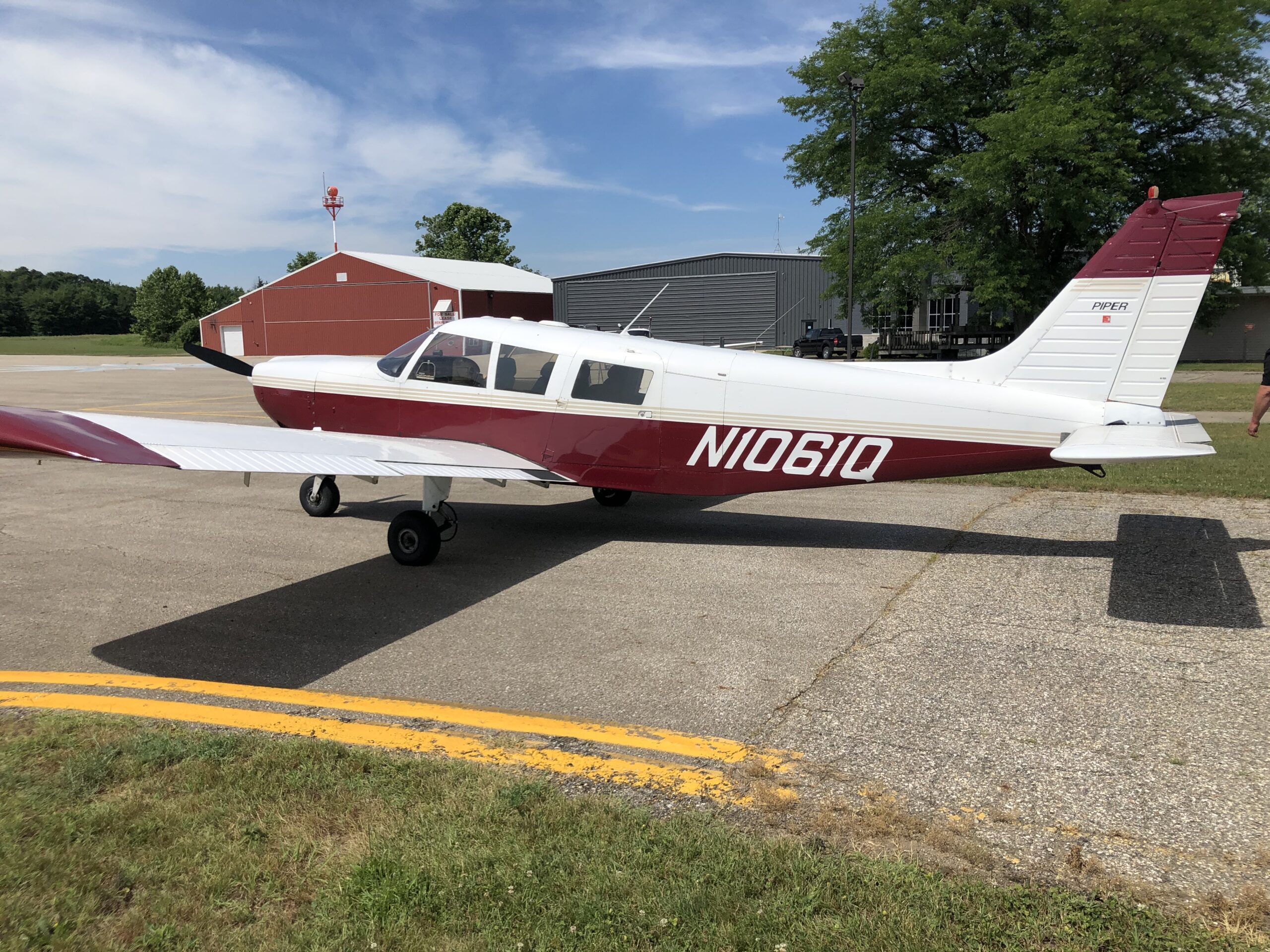 1977 Piper Cherokee 6
(260 HP)
N1061Q
Asking Price: $78,000.00
For Purchase Inquiry Call:
Dan Williams at 616-856-0836
Description:
Fantastic load-hauling family aircraft. Co-owned by a commercial pilot and an IA who actively fly the aircraft. Aircraft being sold as one of the owner transition from the Cherokee 6 and a Twin Comanche to an upgrade to a Piper Seneca for his traveling needs (a de-ice equipped aircraft)
Aircraft has conventional seating and the extra cargo door. More useable load than many 300HP Cherokee 6 aircraft is one of the benefits of this 260HP version.
Actively flying as one owner uses it to go between home and vacation property in Michigan with his family. It has been the family's go-to aircraft to pack 4 people, 4 bikes, and gear into a plane (within weight and balance!) for a half-marathon and trip to Mackinac Island for most years.
The engine is close to manufacturers recommended TBO but has been carefully maintained by the second owner, an IA pilot, and is showing no concerns at this time and has good compressions. Many operators of these aircraft fly these engines well beyond TBO with continued monitoring and care when the aircraft is actively flown. The second partner (an FAA A&P/IA certified mechanic) in this aircraft may also be able to offer an overhaul of the engine for a buyer. If a buyer is interested in the purchase of the aircraft with a freshly overhauled engine, a price increase would be negotiated. The current price is reflective of the current engine status and market conditions.
Total Time Airframe TTAF: Details coming soon.
Engine Since Major Overhaul SMOH: Details coming soon.
Propeller Since Major Overhaul SMOH: Details coming soon.
Equipment:
Garmin 430 WAAS GPS
L3 Lynx NGT9000 ADS-B transponder
KX155 Nav/Com
Piper Autocontrol II Autopilot
KMA20TSO Audio Panel
Digital Tachometer
6 place intercom
Baggage and cargo door
Weight and Balance Information:
Gross Weight: 3400 LBS
Empty Weight: 1851 LBS
Fuel Capacity: 84 gallons (27 gallons each main left and right, 15 gallons each tip tanks left and right)
Click Links Below to See Scans of Recent Aircraft Logbooks
Aircraft Logbook Scan
Engine Logbook Scans
Propeller Logbook Scans
Weight and Balance