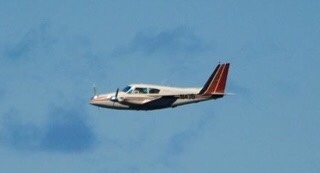 1963 Piper Twin Comanche
N43B
Asking Price: $78,000.00
For Purchase Inquiry Call:
Dan Williams at 616-856-0836
Description:
Solid twin-engine aircraft that has been owned and maintained for nearly 12 years by the current owner. This aircraft is a great traveling aircraft for a buyer who wants efficiency in cross-country travel or a good time building aircraft. Typically cruises on 16 gallons per hour (8 gallons per engine) at around 155 knots. Hard to beat that efficiency.
Aircraft is currently flying and being used by the owner. THe owner also owns a Cherokee 6 and is selling these two aircraft to upgrade to a Piper Seneca with de-ice for his flying needs.
Great as twin-engine time building aircraft or would serve a flight school well as a twin-engine rental aircraft.
Total Time Airframe TTAF: 4452
Engine Times
Left Engine Since Major Overhaul SMOH: Details coming soon
Right Engine Since Major Overhaul SMOH: Details coming soon
Propeller Times:
Left Prop Since Major Overhaul PSMOH: 992
Right Prop Since Major Overhaul PSMOH: 2174
Equipment:
L3 Lynx NGT9000 ADS-B transponder
Apollo GX50 IFR GPS (A current up-to-date IFR database is installed as of a June 2020 data cycle)
KMA24 Audio Panel
KX155 Nav/Com
STEC 50 Autopilot
Dual UBG16 Engine Monitors
Garmin 396 with XM weather and radio
Sigtronics Intercom
WX8 Stormscope
4 place intercom
Reif preheater
Shoulder harnesses
Aileron Trim system
Weight and Balance Information:
Gross Weight: 3600 LBS
Empty Weight: 2263 LBS
Fuel Capacity: 84 gallons (27 gallons each main left and right, 15 gallons each auxiliary tanks left and right)
Below are See Scans of Recent Aircraft Logbooks (Click on each on to see each scan in pdf)
N43B Airframe Log Books 2010-2020
N43B Left Engine Scans
N43B Right Engine Scans
N43B Propeller Logs L&R
N43B Weight and Balance